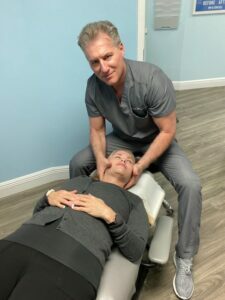 If you have been involved in an auto accident, even a minor one, it is important to see a chiropractor as soon as possible.
Here are a few reasons why:
Chiropractors are trained to identify and treat injuries to the musculoskeletal system, which includes the bones, muscles, and connective tissues. After an auto accident, these structures can be damaged or strained, leading to pain and discomfort. A chiropractor can perform a thorough examination and develop a treatment plan to address these injuries and help you recover.
Auto accidents often result in whiplash, a type of neck injury caused by the sudden, violent movement of the head. This can lead to pain, stiffness, and reduced range of motion in the neck. A chiropractor can provide specific adjustments and therapies to help alleviate these symptoms and promote healing.
Even if you do not feel pain immediately after an accident, it is still important to see a chiropractor. In some cases, injuries may not manifest until days or even weeks later. Seeing a chiropractor right away can help identify any underlying issues and prevent them from becoming more serious.
Seeing a chiropractor can also help with the recovery process by reducing inflammation and promoting healing. Chiropractic care can also improve circulation and help to speed up the healing process.
In addition to addressing physical injuries, a chiropractor can also provide support for the emotional and psychological effects of an auto accident. The experience of being in an accident can be traumatic, and a chiropractor can provide guidance and support to help you cope with any anxiety or stress that you may be experiencing.
If you have been in an auto accident, it is important to see a chiropractor as soon as possible. A chiropractor can help identify and treat any injuries, promote healing, and provide support for the emotional aftermath of an accident.