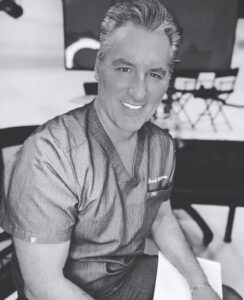 Dr. Brent Baldasare
Regenerative Medicine & Lifestyle Management Expert
Dr. Brent Baldasare is the author of The Great American Food Fight and several other health-related books. For more than 25 years his passion has been helping people overcome health challenges to take their lives to a new level. He is also a highly sought after advisor for regenerative medicine clinic owners to help innovate their practices.
He was born in Union, New Jersey in 1971 and earned his doctorate from Life University in Atlanta, Georgia in 1997. In 2000 he co-founded Affinity Regenerative Medicine in Orlando, Florida, where he has helped more than 35 thousand people transform their lives and improve their health through his books, seminars and motivational events. His miraculous story of being paralyzed during his last college football game, inspired him to share the lessons he learned during his recovery.
His research examines the underlying causes of our current healthcare crisis and what people can do to immediately to improve their health. As well as help clinic owners balance their own professional and personal lives to a level they never thought imaginable.